WoodenToby is a Thomas Wooden Railway user who joined YouTube August 4, 2015. He currently has over 550 subscribers and 400,000 views and is looking to grow his channel.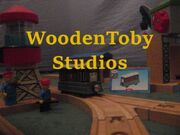 Channel History
WoodenToby joined YouTube August 4, 2015 and posted a remake of Edward's Day Out. Since then, he has expanded his series, Sodor's Railway Stories, done some TV Series remakes, and launched Project Spin-Offs.
Sodor's Railway Stories
The majority of WoodenToby's content is Sodor's Railway Stories, a series that uses Thomas Wooden Railway merchandise to remake The Railway Series by the Rev W. Awdry and Christopher Awdry. He is currently working on Season 2.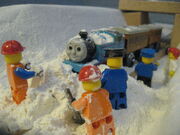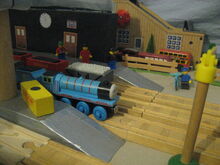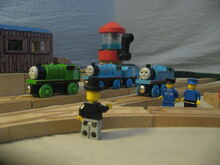 So far, he has made the following episodes:
Season 1:
Season 2:
Project Spin-Offs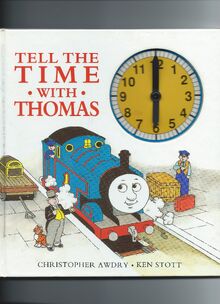 After noticing how hard it is to find annual stories, mini books, and other Railway Series spin-off stories by the Awdrys on YouTube, WoodenToby launched Project Spin-Offs. In these videos, a user scans the pages to a spin-off story and records their narration of it to get some of these stories on YouTube. WoodenToby will contribute what he can, but his access to these books is limited, so he is encouraging other users to participate if they can. So far, only WoodenToby has posted one of these videos, though EzCuldee has also expressed interest in joining the project.
So far these videos have been made:
Tell the Time with Thomas (WoodenToby)
Other Projects
Some other videos WoodenToby has made include:
Ad blocker interference detected!
Wikia is a free-to-use site that makes money from advertising. We have a modified experience for viewers using ad blockers

Wikia is not accessible if you've made further modifications. Remove the custom ad blocker rule(s) and the page will load as expected.