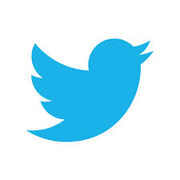 Twitter has been a key part of the community history from our best times and our worst. Many users have announced new videos, shared behind the scenes and even announced they were leaving on it. Many wars have been fought completely on or partly on twitter, but many users such as ThomasWooden123,TheThomasWoodenGuy,  and ThomasWoodenRailway even announcing returns. Twitter is a vivid parts and one of the three main networks this our community has been made on.
History of Twitter with TWRC
Back when the community was starting to recover from the 2010 slow down, Keekre introduced twitter to the community. Slowly users like Percyno6, HenryisGreat15,  LNERFlyingScotsman, ThomasWRFan13and more joined. Today most of the community is on Twitter. In fact it is the best way to talk to old users because many are still active!
List of TWR twitter accounts.
Current Members 
 2008
2009
2010
2011
2012
2013
2014
2015
2016
Former Members on Twitter 
Ad blocker interference detected!
Wikia is a free-to-use site that makes money from advertising. We have a modified experience for viewers using ad blockers

Wikia is not accessible if you've made further modifications. Remove the custom ad blocker rule(s) and the page will load as expected.