Toby77 c is a Thomas Wooden Railway user and joined in the year 2015. He currently has 584 subscribers.
Remakes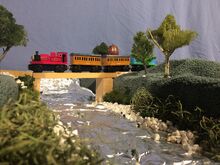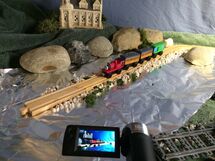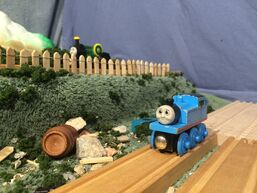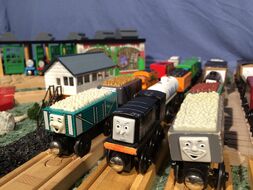 He is most known around the community for his remakes, which feature well crafted sets.
He has done the following remakes:
Gordon Goes Foreign
TATMR: Chase Scene
James Goes Buzz buzz
Thomas comes to breakfast
Daisy
Percy's Predicament
Thomas Meet's the Queen
Come Out Henry!
The Flying Kipper
You Can't Win
Steamroller
Super Rescue
Trust Thomas
Train Stops Play
Whistles and Sneezes
Edwards Day Out
All At Sea
Donalds Duck
TATMR: Thomas and Henry
TATMR: The Meeting
TATMR: What Lost Engine
TATMR: Through the Magic Buffers
Terence the Tractor
Thomas and Bertie
A New Friend for Thomas
Diesels Devious Deed
A Close Shave For Duck
Toad Stands By
Thomas and the Trucks
Rusty to the Rescue
Thomas and the Missing Christmas Tree
Edward's Exploit
Gallant Old Engine
Coal
Cows
James goes Buzz Buzz (remastered)

Percy and the Signal 

Duck Takes Charge
Ad blocker interference detected!
Wikia is a free-to-use site that makes money from advertising. We have a modified experience for viewers using ad blockers

Wikia is not accessible if you've made further modifications. Remove the custom ad blocker rule(s) and the page will load as expected.