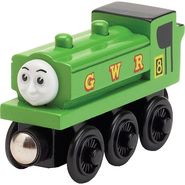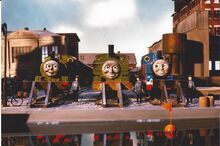 TWRfan128 is a TWRC user that joined on October 15, 2015.
The Creation
On October 15th the TWRfan128 channel was created. However, he didn't upload any videos until he met Coker0415 when Coker subscribed to his channel. He eventually told him that he was going to start uploading and on March 10 uploaded his first video, one about starting the channel and what he would be uploading.
Now
TWRfan128 now regularly uploads videos and has even made videos with Coker0415. He also now posts goof videos, remakes, and reviews. He is working on doing crossovers and has made countless new friends in the time he has been on youtube.
Ad blocker interference detected!
Wikia is a free-to-use site that makes money from advertising. We have a modified experience for viewers using ad blockers

Wikia is not accessible if you've made further modifications. Remove the custom ad blocker rule(s) and the page will load as expected.