SodorRailwayLines 2001 created his account on May 22, 2013 and Left on March 5th 2016
Beginning Days
The two videos that brought was his Thomas DVD Collection and his Track Stars 2005 VHS Opening. His remake caught many Youtuber's attention, including his Non-Community Friends. and is the main reason why his subscribers went up. The review on Connor was the first on YouTube, so it is clear why that video gained a considerable amount of views;ThomasWoodenEpisodes, HenryisGreat15 were among some members of the community that saw it. In addition, his Thomas Wooden Railway competition video is one of his more well known videos; it was inspired by ThomasWoodenEpisodes's entry. Presently, and his most popular video being the Thomas DVD Collection. This video has over 70,000 views. 
Departure
Unfortunately, No videos were posted through February as He Promised. Worst of all, His channel has come to an end on March 5th, 2016. when he announced he was going to leave Google because He was no longer interested in making videos. His time on YouTube will be remembered.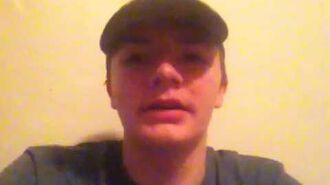 Ad blocker interference detected!
Wikia is a free-to-use site that makes money from advertising. We have a modified experience for viewers using ad blockers

Wikia is not accessible if you've made further modifications. Remove the custom ad blocker rule(s) and the page will load as expected.