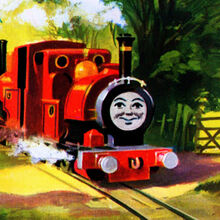 SkarloeyRailway01 is a Thomas user who remakes stories from 'The Railway Series', the Classic Series, annuals and once remade a season 18 episode in his series "The Wooden Railway Series".
He also writes his own stories occasionally. He joined YouTube on August 13, 2010. He is one of the most popular Wooden Railway users, with over 10,000 subscribers. He has recently finished "The Wooden Railway Series" and is currently working on his live-action series, "The Engine Inspector".
The Wooden Railway Series Episodes
Season 1
Season 2
Season 3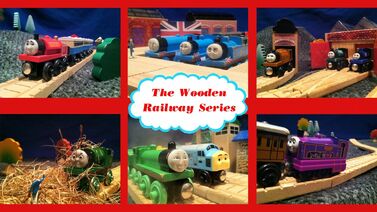 Season 4
Season 5
Season 6
The Engine Inspector Episodes
Trivia
SkarloeyRailway keeps himself seperate to the TWRC, instead usually interacting with the larger and more loosely held together Thomas fandom, which most people consider to be a completely different fandom.
SkarloeyRailway also is a member of SI3D Forums, and often creates routes over there in Railway Series style format. They're available at: sodorislandroutes.jimdo.com
From 2015 until 2017, SkarloeyRailway was the owner of the TTTE Wikia. He is also a moderator on SiF.
Gallery