RWS- mostly known as Railway Western Stories -is a series created by Thomas Wooden Remakes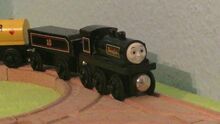 Season 1
Gordon's Busy Day
Elsbridge Station
Moving Stuff
Whatever The Weather
Tenders For Henry
Season 2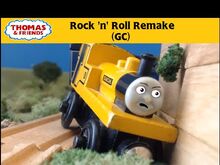 The Final Of The Steam Team
A Busy Day at The Knapford Junction
Edward The Really Useful Engine
Movie
Clark Was Planned To Do a Movie According To This Video: https://www.youtube.com/watch?v=ShBhVAQx3rw
Cancellation 
On Feb 10, 2016, Clark left the community. The series is now cancelled because of his departure.
Ad blocker interference detected!
Wikia is a free-to-use site that makes money from advertising. We have a modified experience for viewers using ad blockers

Wikia is not accessible if you've made further modifications. Remove the custom ad blocker rule(s) and the page will load as expected.