Popular Paxton (formerly Cgiben) is a user who joined on January 1, 2009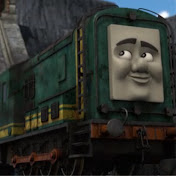 Beginings
He started in 2009 when he uploaded a new Thomas collection video. Not much else is known about this time.
Hiatus
cgiben came and went for his first two years, on average uploading 1 video per year. He may have made other videos and deleted them, but this is not known for sure.

Comeback
In May of 2013 he came back and he started uploading videos; Mostly videos for his contest, layouts, Lego figures, voice acting lines and even Angry Birds.
Contest
He had a contest similer to the TWR Competition and he made a scene and had people choose the ending. The winners were, 3rd Place: Oatsboats14, 2nd Place: Tugsfan67, 1st Place: Trackmfanhomer.
Cgiben today
Cgiben currently is making episodes and is still going on strong as a member in the TWR Community.
New Channel
In the fall of 2016, Cgiben's channel got taken down. He started fresh with a new channel and username of Popular Paxton. He is currently uploading episodes of his series Medieval Misadventures.