Percy's Ever Present Past is a show run by Percyno6 on TWR Community Radio. In the series, Percyno6 interviews users from the early years of the community. It was later revived on Percyno6's channel.
Origins
When TWR Community Radio made a comeback in late 2014, the founding users were coming up with shows for the founders. The founders soon decided to have a show for Percyno6 where he discussed users from the early days of the community. Having been around since 2008, Percyno6 knew many of the user who were around in the early years of the community. The goal of the show would be to have Percyno6 inform newer users of the older members of the community who had left before they came. The show's name, Percy's Ever Present Past, came from the Paul McCartney song Ever Present Past.
Episodes
The show had a total of 5 episodes. The first episode talked about the original stream service on YouTube. The next two episodes were about two users, Henryfan88 and Jamesis5, who left the community years ago and had no communication with any community members. The final two episodes, unlike the first three, featured the users the episode was about. TRAINSARECOOL2 and Oliver Duck came on the show and were asked questions about why the left and what they are doing now, among other questions. The episode with Oliver Duck would be the last episode of Percy's Ever Present Past on TWR Community Radio.
Cancellation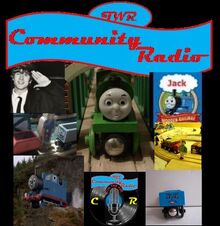 After 5 episodes, Percy's Ever Present Past, along with the other 5 shows on TWR Community Radio, came to an end when the members became too busy to continue the channel.
Return
On June 28, 2016, Percyno6 announced that he would be bringing Percy's Ever Present Past back. This time the show would be uploaded to Percyno6 instead of TWR Community Radio. The first episode premiered on June 30. This time, the show would solely be an interview show, with LNERFlyingScotsman announced as the first guest.
Guests