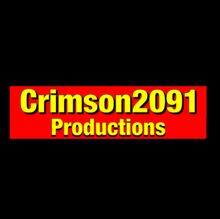 Crimson2091 joined YouTube on May 26, 2013. He makes Wooden Railway reviews, railway series adaptions, TV series remakes, and he even has his own series, Adventures on Sodor. His first name is Henry.
Beginnings
Henry originally made spoofs of Thomas & Friends with his wooden trains for fun, but he eventually started to get interested in the Thomas Wooden Railway, and he started collecting the brand. He started making actual stories with his wooden trains as well. In May 2013, he decided to make a YouTube channel, inspired by ThomasWoodenRailway (Keekre24), Wooden Railway Reviews, and Enterprisingengine93. He was originally going to use the name "Crimson209" the same as his PlayStation Network gamer tag, but it was already taken. Crimson2091 was one of the suggested names, and that is how he got the name Crimson2091.
Craziest Crash Contest
Henry uploaded his entry for Calebtrain's Craziest Crash Contest on August 14, 2013. It was about every version of Thomas that Henry had crashing into the station master's house. He ended up getting 5th place and won a Wooden Railway Millie and a Take 'n' Play Harvey. The entry is one of Henry's most viewed videos with over 4,000 views.
WoodenRailwayOnly's Five Year YouTube Anniversary Contest
Henry won 4th place in WoodenRailwayOnly's five year anniversary contest, his entry was uploaded August 13th 2015. The contest required you to make a remake of any kind, Henry remade Teething Troubles and won a 2004 Jack.
Adventures on Sodor
Adventures on Sodor is Henry's series that he has had going since he first started his channel. The first episode (also happening to be his first video.) was called Wilbert saves the day. He frequently made episodes up until Summer of 2014, when he reached a writer's block and mainly made Railway Series Remakes. In early 2015, he decided to reboot the series. The important improvements were the addition of writing scripts, and editing. Adventures on Sodor is still going today. Here's a list of episodes made.
Wilbert Saves the Day [1]
Salty's Accident [2]
Percy and the Teenagers [3]
Thomas' Prank [4]
Percy and the Express
The Flying Scotsman's Visit
The new Tidmouth Sheds [5]
Percy and Wilbert's Double Header Adventure [6]
Revenge Gone Wrong [7]
Toby's Mountain [8]
The Great Race [9]
The Great Strength Contest [10]
Wilbert's Useful Plan [11]
One Tender Scotsman [12]
Scotsman's Accident [13]
The Battle of the Paints [14]
Henry's Redemption [15]
The Tortoise and the Hare [16]
You're Late! [17]
BCE's First Passenger Train [18]
BCE's Tour Around Sodor [19]
The Flying Kipper Returns [20]
Smudger's Secret [21]
The Great Sodor Fire [22]
Thomas Helps Lady [23]
Mike's Big Spill [24]
The Christmas Brakevan [25]
Big City Engine & Cranky [26]
Railway Series Remakes
Henry first started making these remakes in 2013, and still does today. They stand out because of their minimilistic style, and them being Railway Series Remakes. He has now made over 60 remakes, and they really show the evolution of his channel.
Henry's Other Interests
Henry sometimes does lets plays and playthroughs on video games, makes skits, and makes videos with some of his friends from real life. (k00lmAst3r, trooperx36, etc.) He has a decent collection of the BRIO Theodore Tugboat line and does reviews on the items. He has also started collecting the Jay Jay the Jet Plane wooden models and might start a review series on those as well.
Ad blocker interference detected!
Wikia is a free-to-use site that makes money from advertising. We have a modified experience for viewers using ad blockers

Wikia is not accessible if you've made further modifications. Remove the custom ad blocker rule(s) and the page will load as expected.