Coker0415 is a TWR user who joined January 19, 2014. Though being a small channel, he has had an odd history and has made himself a unique user in the Thomas Wooden Railway.
Starting Off
Coker0415 started off posting videos about video games with a series titled "Doom Lets Cheat", but later started uploading videos about Thomas Wooden Railway with a series titled "Thomas the Wooden Tank Engine", with the first episode getting more than 70 views.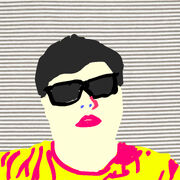 Coker kept uploading videos with a decently big interest in Thomas Wooden Railway but after his mom confronted him about uploading videos he proceeded to delete every single one of his videos in a fit of rage, but later re-uploaded the episodes of Thomas the Wooden Tank Engine. After that, he started to upload videos less and less.
The Return of Uploads
In early 2016, Coker uploaded a review on the Nintendo Gameboy which kicked off a series of events that would make him start uploading again. In late February, Coker was watching one of Wooden Railway Review's livestreams when he met another user named TWRfan128, who he subscribed to and TWRfan in turn subscribed to Coker. This would start a friendship and would renew Coker's video uploading. Coker currently has over 40 subscribers.
Coker left the community briefly in April but is currently working on a series, and is working on the revived Waddle Wheel Productions channel with Pokébrick02.
Ad blocker interference detected!
Wikia is a free-to-use site that makes money from advertising. We have a modified experience for viewers using ad blockers

Wikia is not accessible if you've made further modifications. Remove the custom ad blocker rule(s) and the page will load as expected.