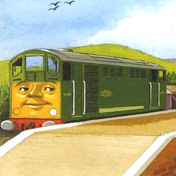 ClydeiousCat33 is a growing TWR user who created his current YouTube channel in August 2016, but created his original channel in early 2016. He currently has 50 subscribers.
Discovering the TWRC
While stumbling around YouTube in 2010, Clyde discovered a channel called ThomasWoodenRailway. After watching a few of his videos, Clyde wondered if there were more people who did this, causing him to find such users as MilkTankerMedia, Percyno6, TRAINSARECOOL2, ThomasWooden123, and Jamesis5. These users inspired Clyde to create his own TWR videos. Despite not knowing how to make his own channel, he had fun, now knowing what he wanted to do on YouTube.
Original Channel
Around February 2016, Clyde had created his first channel. He uploaded regularly on this channel, but he eventually deleted it because he wanted to learn more about camerawork, so he could ultimately make better videos.
Series
Clyde has created a TWR series entitled "Thomas Wooden Stories". Unfortunately, nothing solid has been revealed about this series, yet, as Clyde went on an extremely long hiatus from around June 2017 to June 2018.
Hiatus
In around June 2017, Clyde's interest in the TWR community started to deflate massively, which caused him to go into a very long hiatus, only returning to the community in June 2018, but his first video since then hasn't been uploaded.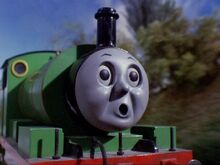 Trivia
Clyde's favorite character is Percy.
Clyde's biggest inspiration is ThomasWooden123.
Despite thinking the videos on his original channel were of low-quality, the channel gained over 210 subscribers and around 7,000 video views.
Clyde has always liked the 'Classic Series', but his favorite season has to be the third.
Clyde is actually not his real name, and it is based on a character from a cartoon, which he watched and enjoyed in mid-2016.