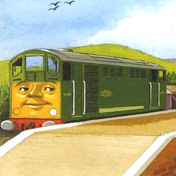 ClydeiousCat33 is a growing TWR user who created his current YouTube channel in August 2016, but created his original channel in early 2016. He currently has over 40 subscribers.
Discovering the TWRC
While stumbling around YouTube in 2010, Clyde discovered a channel called ThomasWoodenRailway. After watching a few of his videos, Clyde wondered if there were more people who did this, causing him to find such users as MilkTankerMedia, Percyno6, TRAINSARECOOL2, ThomasWooden123, and Jamesis5. These users inspired Clyde to create his own TWR videos. Despite not knowing how to make his own channel, he had fun, now knowing what he wanted to do on YouTube.
Original Channel
Around February 2016, Clyde had created his first channel. He uploaded regularly on this channel, but he eventually deleted it because he wanted to learn more about camerawork, so he could ultimately make better videos.
Remakes
Clyde is currently working on a remake of Thomas, Percy, and the Coal, which is slated for release in late July, or early August. He is also working on remakes of Brakevan and The Deputation, both currently have no confirmed release date.
Series
Clyde has created a TWR series entitled "
Thomas Wooden Stories
". Not much has been confirmed about the series, but Clyde has confirmed that the first episode will be uploaded sometime in mid-late 2017.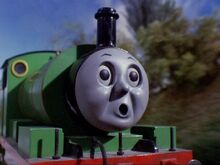 Trivia
Clyde's favorite character is Percy.
Clyde's biggest inspiration is ThomasWooden123.
Despite thinking the videos on his original channel were of low-quality, the channel gained over 210 subscribers and around 7,000 video views.
Clyde has always liked the 'Classic Series', but his favorite season has to be the third.
Clyde is actually not his real name.
Ad blocker interference detected!
Wikia is a free-to-use site that makes money from advertising. We have a modified experience for viewers using ad blockers

Wikia is not accessible if you've made further modifications. Remove the custom ad blocker rule(s) and the page will load as expected.